Main Address
855 Douglas Avenue, Redwood City, California 94063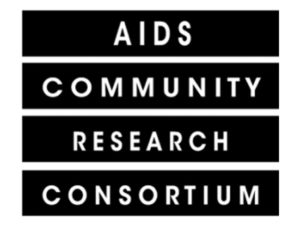 ---
Organization's Mission/Description
Our Mission Statement​​
To support health and quality of life through compassionate and culturally appropriate programs that are responsive and address the needs of those infected and affected by HIV and Hepatitis C.  ACRC is dedicated to empowering clients, communities, and their partners through nutrition, education, prevention, consultation, and advocacy.
ACRC envisions a supportive community free of new HIV infections where individuals affected by HIV/AIDS and HCV lead healthy and productive lives without stigma and discrimination.
If you are an HIV positive San Mateo County Resident you may be eligible for our services.
ACRC strives to provide a healthy variety of weekly groceries and nutritional information comprised of dairy, fresh produce, frozen meat, canned goods and much more for the low-income, HIV positive community in San Mateo County.
Eligibility Requirements:
Current proof of income
Letter of HIV diagnosis from your Doctor or Social Worker​
Proof of San Mateo County Residency (utility bill or bank statement for example)
Copy of a photo ID
Once enrolled, you may pick up groceries at the ACRC Food Pantry in Redwood City once a we
Please feel free to contact us at
(650) 364-6563 or drop by ACRC's office at
855 Douglas Ave • Redwood City, CA 94063 • info@acrc.org
Monday through Thursday 9am-4pm
Closed Fridays
Tuesday
9:00 am - 4:00 pm
Wednesday
9:00 am - 4:00 pm
Thursday
9:00 am - 4:00 pm