Main Address
4200 Farm Hill Boulevard, Redwood City, California 94061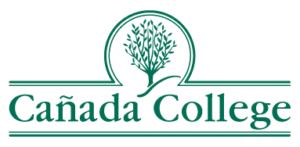 ---
Organization's Mission/Description
Mission
Cañada College provides our community with a learning-centered environment, ensuring that all students have equitable opportunities to achieve their transfer, career education, and lifelong learning educational goals. The College cultivates in its students the ability to think critically and creatively, communicate effectively, reason quantitatively, and understand and appreciate different points of view within a diverse community.
Vision
Cañada College is committed to being a preeminent institution of learning, renowned for its quality of academic life, its diverse culture and practice of personal support and development, extraordinary student success, and its dynamic, innovative programs that prepare students for the university, the modern workplace, and the global community.
Values
Transforming Lives
High Academic Standards
Diverse and Inclusive Environment
Student Success in Achieving Educational Goals
Community, Education, and Industry Partnerships
Communication and Collaboration
Engaging Student Life
Accountability
Sustainability
Transparency
College Goals
Student Completion/Success
Provide educational and student services programs that highlight inclusivity, diversity, and equity in their mission to help students meet their unique educational goals and minimize logistical and financial barriers to success.
Community Connections
Build and strengthen collaborative relationships and partnerships that support the needs of, reflect, and enrich our diverse and vibrant local community.
Organizational Development
Focus institutional resources on the structures, processes, and practices that invest in a diverse student population and prioritize and promote equitable, inclusive, and transformative learning.
Tuesday
8:00 am - 7:00 pm
Wednesday
8:00 am - 7:30 pm
Thursday
8:00 am - 4:30 pm
Friday
8:00 am - 12:00 pm