Main Address
2533 Mission Street, San Francisco, California 94110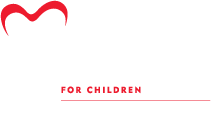 ---
Organization's Mission/Description
We speak up to protect abused and neglected children in foster care. 
OUR MISSION
San Francisco CASA transforms the lives of abused and neglected foster youth by providing one consistent, caring volunteer advocate, trained to address each child's needs in the court and the community.
OUR VISION
That every child has a safe and loving home and is given the opportunity to thrive.
Through advocacy and mentorship, the San Francisco Court Appointed Special Advocate Program empowers community members to stand up for a foster child and champion their rights in court.
San Mateo CASA: http://www.casaofsanmateo.org/
Find your local branch