Main Address
2411 Pulgas Avenue, East Palo Alto, California 94303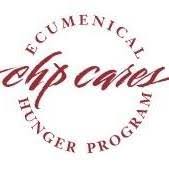 ---
Organization's Mission/Description
EHP provides boxes of food to meet basic nutritional needs of families, as well as to individuals experiencing temporary emergency needs or special circumstances, such as long-term illness.  The food boxes are nutritionally balanced, containing protein, vegetables, grains, cereals, and canned goods.  They are prepared with an understanding of the cultural and ethnic preferences of each family.
2411 Pulgas Ave., East Palo Alto, CA 94303 ~ (650) 323-7781 ~
Open Monday, Thursday & Friday 10 am-12 pm  & 2:30 pm-4:30 pm
Wednesday 10 am – 12:30 pm & 2:30 pm-6:00 pm and every 3rd Saturday 11 am – 1 pm
Hot Meal Program
EHP, along with the St. Vincent De Paul Society, prepares and serves hot meals to needy individuals and families every Wednesday night at St. Francis of Assisi Church in East Palo Alto.  Some of those served are homeless, while others are families with children who take advantage of this program to conserve the limited funds they have.
The Ecumenical Hunger Program serves home cooked meals to disadvantaged individuals and families in the community every Wednesday night.  Please call (650) 323-7781 if you have any questions.
Monday
10:00 am - 12:00 pm, 2:30 pm - 4:30 pm
Wednesday
10:00 am - 12:30 pm, 2:30 pm - 6:00 pm
Thursday
10:00 am - 12:30 pm, 2:00 pm - 4:30 pm
Friday
10:00 am - 12:30 pm, 2:30 pm - 4:30 pm