Main Address
1700 W. Hillsdale Blvd. San Mateo, CA Building 18 Room 306, Mid-County, California 94402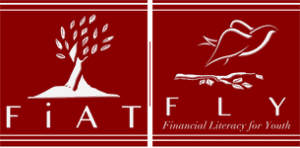 Locations Served
Bayside/Mid County (San Mateo, Belmont, etc.)
---
---
Organization's Mission/Description
The main objective from the FIAT Fly program is to provide financial service to the youth around San Mateo County. Below are the topics the workshops provide information about!
MONEY TALKS: Learn its Language
CREDIT & DEBT—What is the real cost?
CAREER CHOICES– make an informed decision
SMART CONSUMER—Maximize your buying power
SAVINGS—Pay yourself first for wealth accumulation
INVESTING—Make your money grow
BUDGET—No one plans to fail, they just fail to plan
Also Note, The tentative date for the FLY Summer Camp Program is July 13-17 and that is for Juniors & Senior, and there is a 1 day FLY workshop scheduled for August 3rd At the San Mateo Public Library.