Main Address
2001 Winward Way, San Mateo, California 94404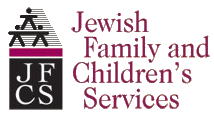 ---
Organization's Mission/Description
JFCS' YouthFirst helps teens develop the necessary life skills to move into young adulthood smoothly, successfully, and responsibly through a Jewish values-based lens. Our innovative programs include Jewish service learning, leadership skills development, internships, and career exploration.
Engage with Community, Explore Identity, Initiate Change
Impact Year is for teens who want to make a difference in their communities.
Participants can join in at any time during the school year as their schedules allow.
Impact Year Leaders take on the role of planning and executing service learning and advocacy projects for their peers, and supporting populations in need within our communities.
Additionally, summer programs include paid Summer Internships at JFCS and partnering organizations.
Throughout the year, YouthFirst offers volunteer opportunities for any interested preteens and teens. Check with your local JFCS office for upcoming events.