Main Address
457 Kingsley Avenue, Palo Alto, California 94301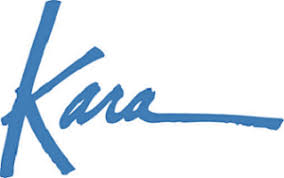 ---
Organization's Mission/Description
Kara's mission is to provide grief support for children, teens, families and adults. Our guiding values are empathy and compassion. Every day we provide caring support to children and adults affected by loss and grief. Our vision is to see people of all ages compassionately supported on their journey through grief so they can move toward renewed hope and meaning. We serve individuals who are grieving a death as well as those managing a terminal illness (their own or another's).
Children and teens who have experienced the death of someone significant in their lives deserve the opportunity to grieve in a supportive and safe environment. Far too often, our society fails to understand, acknowledge or support their grief. Our services are guided by the following beliefs:
Grief is a natural reaction to loss for children and teens as well as adults
The duration and intensity of grief are unique for each individual
Caring and acceptance assist the healing process
Request Services: Call Us 650-321-5272 | Submit Online Form
Peer Group Support
On-going (bi-monthly) grief support groups are offered for the following age groups:
Children ages 5 to 11
Middle schoolers (ages 12- 14)
Teens
Groups are facilitated by trained volunteers with the supervision of Kara staff and consist of talking circles and a time for open-ended activities. The children's groups also provide an opportunity for the expression of grief through the powerful language of play.
Camp Erin
In addition to our on-going groups Kara annually conducts Camp Erin, an overnight bereavement camp for children and teens, ages 6-18. Camp Erin is a weekend-long experience filled with fun and traditional camp activities combined with grief education and emotional support, and led by grief professionals and trained volunteers. Learn More
School-Based Peer Groups
In addition to the on-going groups at Kara's Youth & Family Services facility, our Journeys Program initiative provides school-site groups for elementary and middle schools. Students are identified by school personnel and invited to participate, and the groups are led by highly trained staff and volunteers. Interested schools should contact us to discuss participation in the Journeys Program.
Consultations
Kara staff members can provide phone and in-person consultations with family members, school or healthcare personnel, therapists, or community members who are experiencing or supporting grieving children and teens. Guidance in talking with and supporting them as well as recommending grief support resources at Kara and our partner organizations can be offered, including referrals to professionals experienced in grief support.
Tuesday
9:00 am - 4:00 pm
Wednesday
9:00 am - 4:00 pm
Thursday
9:00 am - 4:00 pm