Main Address
505 West Olive Avenue, Sunnyvale, California 94086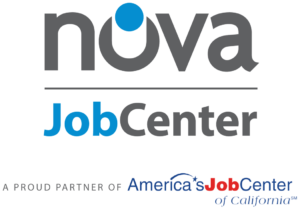 ---
Organization's Mission/Description
About NOVA
NOVA is a nonprofit, federally funded employment and training agency that provides customer-focused workforce development services. We work closely with local businesses, educators, and job seekers to ensure that our programs provide opportunities that build the knowledge, skills, and attitudes necessary to address the workforce needs of Silicon Valley.
Vision / Mission / Purpose
NOVA's vision is to be an effective partner in providing innovative, high quality, customer-focused workforce development services to build a better community.
NOVA's mission is to be a leader in delivering employment and training services that:
facilitate skill development and career mobility;
align with and are of value to our business community; and
enhance people's ability to live and work in Silicon Valley.
NOVA's purpose is to support workforce mobility by easing workers' transitions from opportunity to opportunity throughout their career cycles. To advance transitions with economic sustainability, NOVA provides:
real-time labor market information about in-demand skills;
skill-building and enhancements to match market demand;
navigation tools for the ever-changing and entrepreneurial new labor market;
advocacy for necessary infrastructure to support workers between opportunities, such as unemployment
insurance for all, and portable benefits; and
interconnected support system for multiple career pathways for youth.
Operations
NOVA is directed by the NOVA Workforce Board, which works on behalf of a consortium of eight jurisdictions, composed of the County of San Mateo, and the Santa Clara County cities of Cupertino, Los Altos, Milpitas, Mountain View, Palo Alto, Santa Clara, and Sunnyvale.
NOVA services for job seekers and businesses include:
NOVA Job Centers
Job-search workshops
Programs for job seekers
Youth@Work job database and other services for youth
Labor market information
Staffing and recruitment assistance
Pre-layoff assistance and outplacement services
Employee training and retention services
Professional development programs
NOVA partners with a great number of organizations in order to provide local job seekers with customized employment and training solutions..
The NOVA Young Adult Employment Program is an information-rich environment in which young people ages 17–24 learn to conduct an effective job search, research careers, access job listings, find volunteer opportunities, and much more. Friendly, professional staff support youth in making informed choices about jobs, education and careers. Our services include:
Career Guidance Services
NOVA receives funds to assist young adults (ages 17-24) in their career goals.  Participants receive individualized support and meaningful work experience. Our career guidance program targets young adults who are:
High school dropouts or at risk of dropping out
Pursuing GED or HiSET or receiving vocational training at an adult education center
Ex-offenders
Homeless
Pregnant or parenting
Disabled
Economically disadvantaged (e.g., TANF, SNAP, Cash Aid, General Assistance)
Foster youth
Individual Support
Staff provide resources, mentorship, and assistance to young adults in exploring and developing educational and career goals. Goals focus on improving basic skills, attaining high school diploma/GED, pursuing higher education or training, and ultimately, securing employment.
Work Experience Program
Young adults starting out in their careers are matched with employers offering work-experience opportunities. Young adults gain valuable skills, responsibility, and income; employers gain a motivated intern whose wages are subsidized by NOVA.
Training
In addition to all the services listed above, NOVA's Menlo Park center, JobTrain, also provides training to eligible young adults. Entry-level training leading to certification is available in the business, construction, healthcare, and culinary industries. Staff also assist with job-search assistance and employment placement following training.
Youth@Work
Youth@Work provides current job opportunities to young adults throughout the San Francisco Bay Area, as well as resources to assist young adults with resumés, interviews, and other job-search services. Businesses or organizations operating in San Mateo or northern Santa Clara counties may post their job opportunities on Youth@Work at no-cost by contacting NOVA at 408-730-7640 or youth@novaworks.org.
NOVA Youth Center Locations
NOVA
505 W. Olive Avenue, Suite 630, Sunnyvale
408-730-7640
JobTrain
1200 O'Brien Drive, Menlo Park
650-330-6490