Main Address
1051 Bing Street, San Carlos, California 94070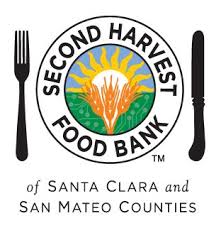 ---
Organization's Mission/Description
Bringing healthy food to Santa Clara and San Mateo counties
Our work is about all of us joining together to make sure we all have access to the most basic need: food. Founded in 1974, Second Harvest is one of the largest food banks in the nation. We provide food to more than a quarter of a million people in Santa Clara and San Mateo counties every month. More than half the people we serve are kids and seniors.
Our mission:
Lead our community to ensure that anyone who needs a healthy meal can get one.
We distribute healthy food, including more fresh produce than almost any other food bank in the country, through a network of 309 nonprofit partners at 985 sites. To reach more people, we connect those in need to federal nutrition programs and other food resources.
Tuesday
8:00 am - 5:00 pm
Wednesday
8:00 am - 5:00 pm
Thursday
8:00 am - 5:00 pm