Main Address
455 County Center, 5th Floor, Redwood City, California 94063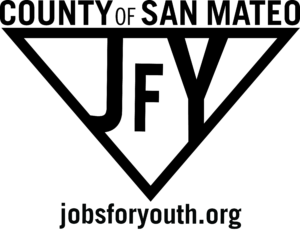 Locations Served
North County (Daly City, SSF, Colma, etc.), South County (Redwood City, East Palo Alto, etc.), Bayside/Mid County (San Mateo, Belmont, etc.), Coastside (Half Moon Bay, Pacifica, etc.)
---
---
Organization's Mission/Description
Our mission is to support San Mateo County youth who are 14-21 achieve their career and higher education goals. We accomplish this via our three pillars of success: job skills workshops, job opportunities, and scholarships.
Our program is designed to help youth increase their confidence, self-esteem, resiliency and gain important job seeking skills.
At JFY, we believe that the career journey is about more than getting a job: it's about finding, and being, yourself. As we teach in our job preparation workshops, the best way to figure out what you want to do is to figure out who you are.
Reach out to learn more.
Tuesday
8:00 am - 5:30 pm
Wednesday
8:00 am - 5:30 pm
Thursday
8:00 am - 5:30 pm
Friday
8:00 am - 12:00 pm